I don't know about you, but creating Spanish sub plans used to stress me out so much. And it was very challenging to get a competent sub who would use them correctly. Then I learned about Spanish Boom Cards and now I have the easiest Spanish sub plans ever.
They literally take less than 1 minute to send to my students and I know that my students will be learning while I'm out. I love them so much that I'm sharing free Spanish Boom Cards in this post to get you started.
What Are Boom Cards?
Boom Cards are digital, self-correcting flashcards that students complete at their own pace. My Boom Cards include native speaker sound files so students also learn correct pronunciation.
Set Up Your Boom Teacher Account (It's Free)
Did you know that setting up a teacher account on Boom is free and takes less than a minute? Go to wow.boomlearning.com to set up your account.
Test Out Some Free Spanish Boom Cards
Grab your free Spanish Clothing Boom Cards and Spanish Alphabet Boom Cards in the World Language Free Resource Library. There are also 25 other free resources just hanging out waiting for you.
Easiest Spanish Sub Plans Ever
Once you have your Boom Cards deck in your teacher library, here are the steps to create your sub plans. Takes less than a minute.
Go to wow.boomlearning.com.
Click Library.
Click Action (next to the deck that you want to use).
Click FastPin.
Send the link to your students.
Which Decks Are Best for Spanish Sub Plans?
I suggest picking decks based on what you're studying, but if you're in between topics, students can always use a little extra verb or number practice.
AR Verbs ER, IR Verbs Verbs Like Gustar Numbers Colors
Expressions with Tener Reflexives Greetings Countries Family
Prepositions School Weather Body Foods Saber + Conocer
Wait? They're Not Just Sub Plans?
Boom Cards make great in-class review, homework assignments, or extra help for students who are struggling on certain topics and need to catch up.
Read More in My Sub Plan Blog Series: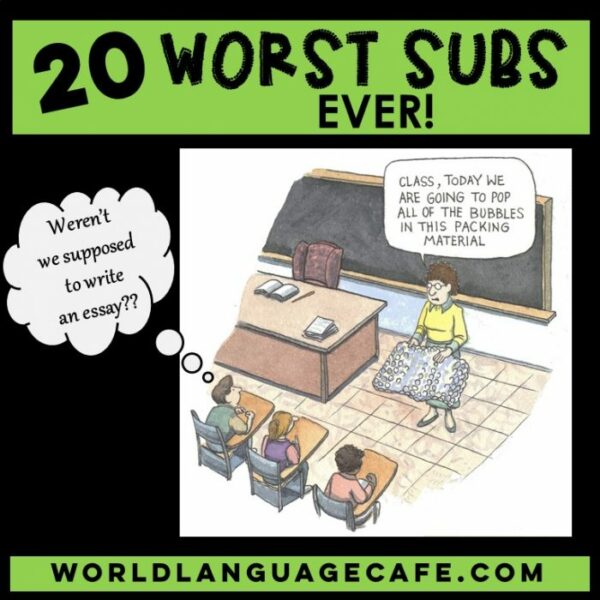 The 20 Worst Sub Experiences Ever!
(This post will make you laugh out loud.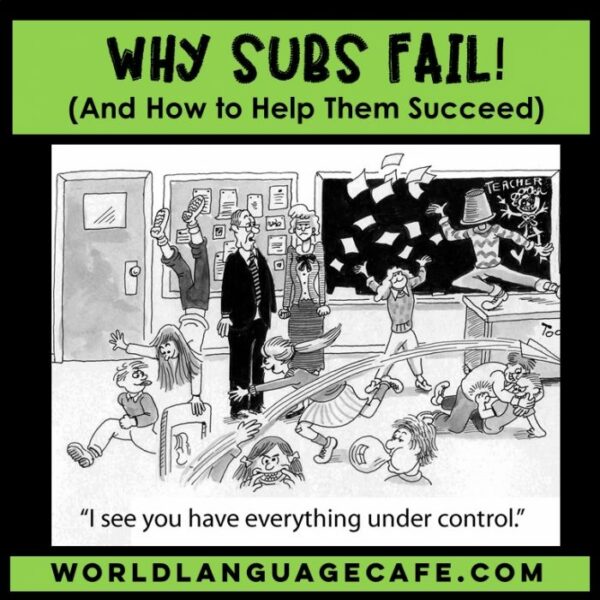 Why Subs Fail and How to Help Them Succeed
Want More Easy Spanish Sub Plans?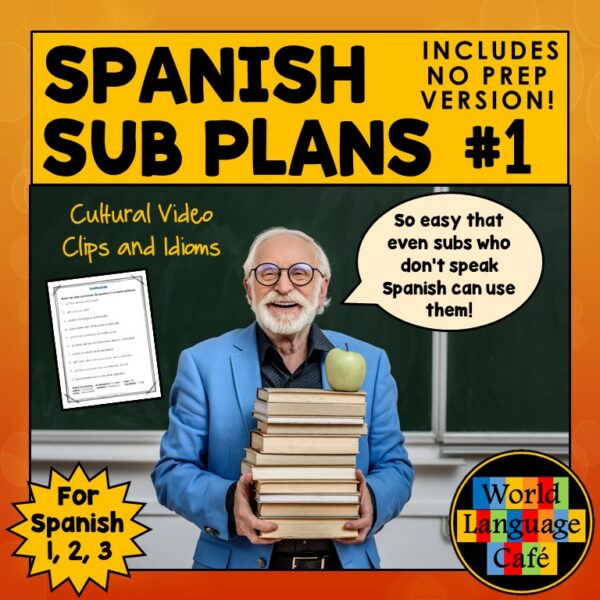 Spanish 1, 2, 3 Sub Plans: Cultural Video Clips and Idioms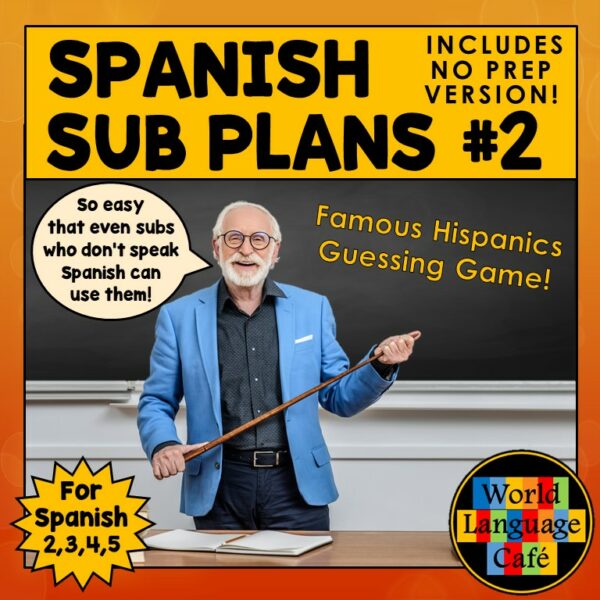 Spanish, 3, 4, 5 Sub Plans: Famous Hispanics Guessing Game
Happy Teaching!
~Sherry