Over 12,276 teachers have already accessed 25+ free lesson plans!
Free Resource Library with 50 Free World Language Games!
RECENT POSTS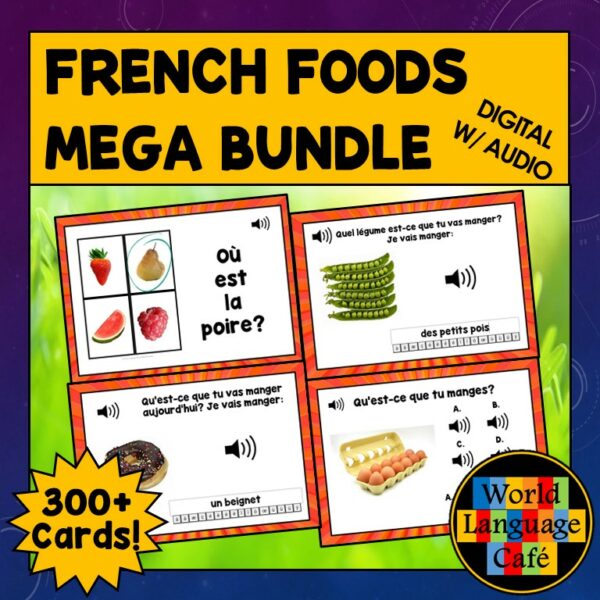 THANKSGIVING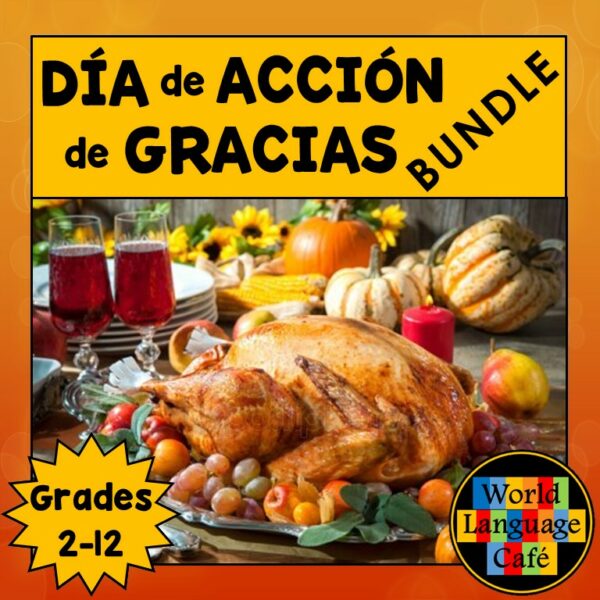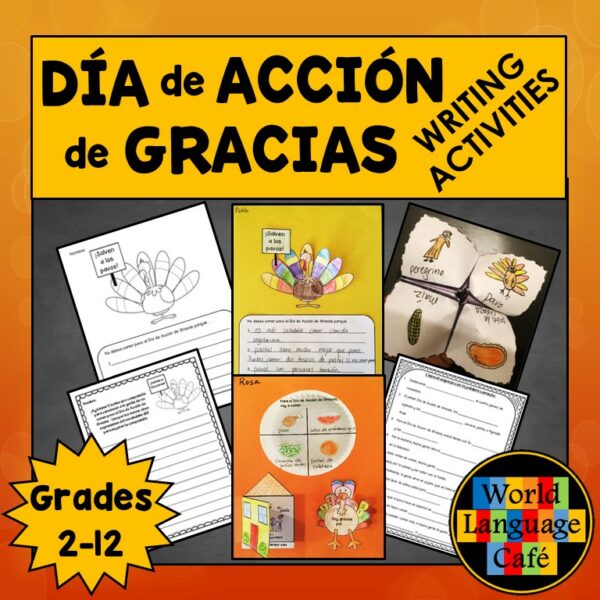 Spanish Thanksgiving Writing Activities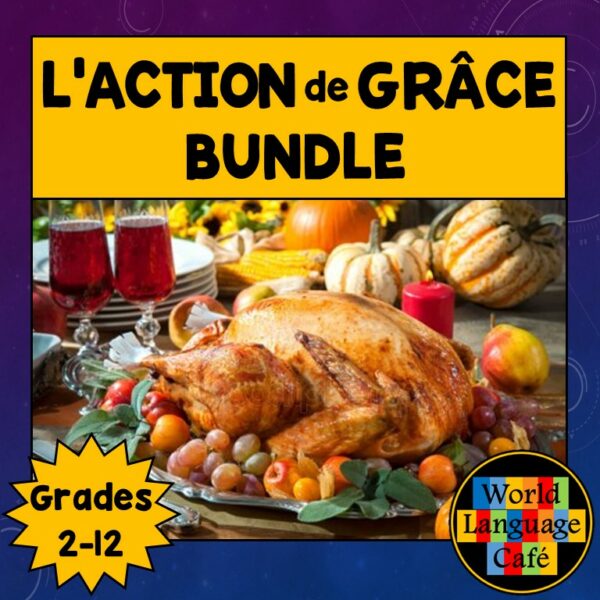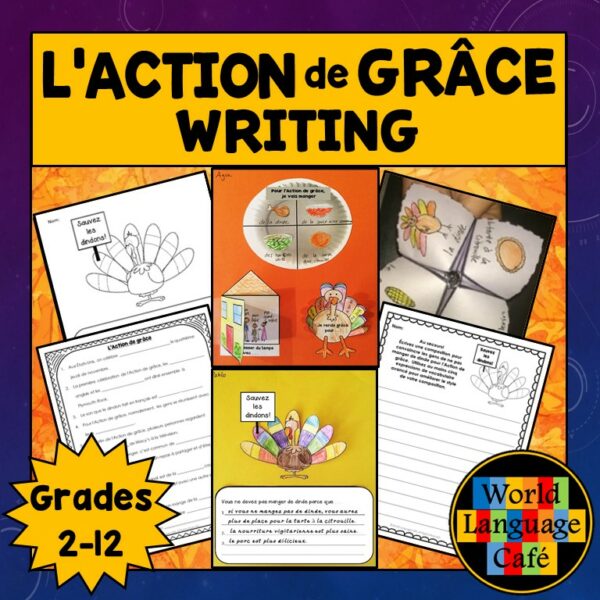 French Thanksgiving Writing Activities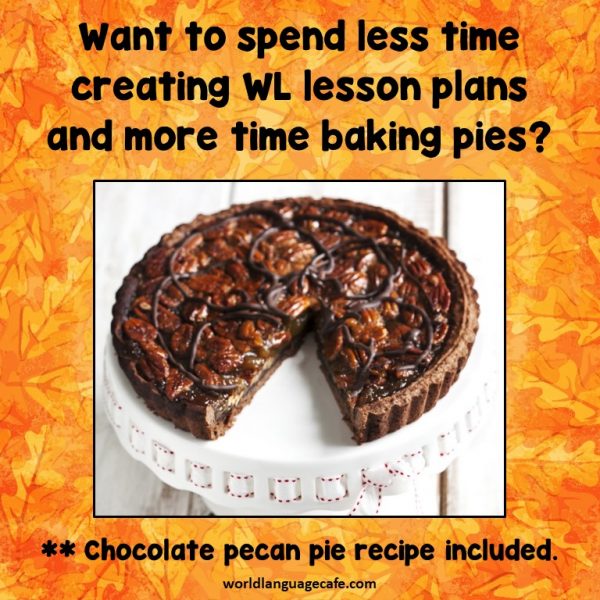 Thanksgiving Recipes and Resources (Blog Post)
4 Weeks of Remote Spanish Lesson Plans
2 Weeks of Remote Learning French Lesson Plans
101 Francophone Countries Video Clips
BOOM CARDS
Everything You Need to Know about Boom Cards (Blog Post)
Spanish Boom Cards Mega Bundle
Spanish Boom Cards Present Tense Verbs Bundle
Spanish Boom Cards Verbs Like Gustar
See All the Spanish Boom Cards!
See All the French Boom Cards!
DISTANCE LEARNING
Remote Learning Activities for Spanish Students (Blog Post)
Remote Learning Activities for French Students (Blog Post)
2 Weeks of Remote Learning Spanish Lesson Plans
2 Weeks of Remote Learning French Lesson Plans
2 More Weeks of Remote Spanish Lesson Plans
4 Weeks of Remote Spanish Lesson Plans
Spanish Distance Learning Mega Bundle (Over 70 Lessons!)
Preterite/Imperfect Mega Bundle
CULTURE
Hispanic Countries Year of Culture
Francophone Countries Year of Culture
101 Francophone Countries Video Clips
15 Ways to Add Culture to Spanish Class (Blog Post)
Virtual Field Trips (Blog Post)
15 Ways to Add Culture to French Class (Blog Post)
GRAMMAR
Choosing Preterite vs. Imperfect (Blog Post)
Why You Should Stop Conjugating Verbs (Blog Post)
Revolutionize the Way You Teach Vocab, Verbs, and Grammar (Blog )
Teaching Tricky Verbs Part 1 (Blog Post)
Teaching Tricky Verbs Part 2 (Blog Post)
Why Traditional Flashcards Don't Work (And What Does Work) (Blog)
READING
Create a Reading Library Part 1 (Blog Post)
Create a Reading Library Part 2 (Blog Post)
SPEAKING
5 Ways to Get Your Students Speaking (Blog Post)
20 Ways to Get Your Students Speaking Part 1 (Blog Post)
20 Ways to Get Your Students Speaking Part 2 (Blog Post)
20 Ways to Get Your Students Speaking Part 3 (Blog Post)
Why I Teach 100% in the Target Language (and You Should, Too) (Blog)
How Native Speakers Learn Differently Than Language Learners (Blog)
Why I Love Mondays in Spanish Class (Blog Post)
Getting Students to Speak in the Target Language (Language Latte Podcast – 3/4/2018)
Target Language Use Interview (La Libre Learning Podcast)
WRITING
25 Spanish Writing Activities (Blog Post)
Spanish Writing Templates (Blog Post)
Spanish Transition Words to Teach Writing
9 Ways to Improve Writing in Spanish (Blog Post)
9 Ways to Improve Writing in French (Blog Post)
25 French Writing Activities (Blog Post)
Teaching Writing in French (Blog Post)
French Transition Words to Improve Writing
VOCABULARY
How to Teach Numbers Part 1 (Blog Post)
How to Teach Numbers Part 2 (Blog Post)
3 New Types of Flashcards (Blog Post)
SUB PLANS
Why Subs Fail and How to Help Them Succeed (Blog Post)
20 Worst Sub Experiences (Blog Post)
TEACHING TIPS
Building Community in Your Classroom (Blog Post)
A Love Letter to Spanish Teachers (with lots of free resources) (Blog)
Small Moves to Create Big Changes in Your Classroom (Blog Post)
Why You Shouldn't Show a Movie the Week before Vacation (Blog Post)
5 Fresh Ideas for the New Year (Blog Post)
FREE RESOURCE LIBRARIES
2020 Spanish Secondary Free Resource Library (Grades 6-12)
2020 Elementary Spanish Free Resource Library (PreK- Grade 6)
HEALTH AND HUMOR
How to Stay Fit without Breaking a Sweat (Blog Post)
Healthy Teacher Snacks (Blog Post)
2 Truths and a Lie – Teacher Edition (Blog Post)
MOTIVATING STUDENTS, BEHAVIOR
Strategies for Chatty Students (Blog Post)
50 Reward Ideas for Middle School and High School Students (Blog Post)
CLASS DECOR
Spanish Question Words Posters
BACK TO SCHOOL
Advice for a First Year Teacher
French – Setting the Tone for the New School Year (Blog Post)
Spanish – Setting the Tone for the New School Year (Blog Post)
How to Teach Using Immersion, Pt. 1 (Blog Post)
How to Teach Using Immersion, Pt. 2 (Blog Post)
French Lesson Plans for the Whole Year (Blog Post)
Spanish Lesson Plans for the Whole Year (Blog Post)
Tips for a Successful Back to School Night (Blog Post)
Breaking Down Stereotypes (Blog Post)
GETTING A TEACHING JOB
Teaching Resume Do's and Don'ts (Blog Post)
How to Ace Your Next Teaching Interview (Blog Post)
How to Write an Amazing Interview Thank You Note (Blog Post)
OTHER
Planning a World Language Lip Sync Night (Blog Post)
10 Reasons Why World Language Is the Best (Blog Post)
VALENTINE'S DAY
10 Awesome Activities for Valentine's Day (Blog Post)
CINCO DE MAYO
How to Rock Cinco de Mayo (Blog Post)
Truth about Cinco de Mayo (Blog Post)
END OF YEAR AND EXAMS
16 Stress-Free End of Year Activities (Blog Post)
DAY OF THE DEAD
Day of the Dead Skull Necklace Craft
Day of the Dead Digital Boom Cards
Day of the Dead Activities (Blog Post)
5 Awesome Activities for Day of the Dead (Video)
HISPANIC HERITAGE MONTH
Spanish Speaking Countries Bundle
Famous Hispanics 20 Question Game and Research Project
Hispanic Heritage Month Activities (Blog Post)